‹ Back to programs
Multicultural Men's Group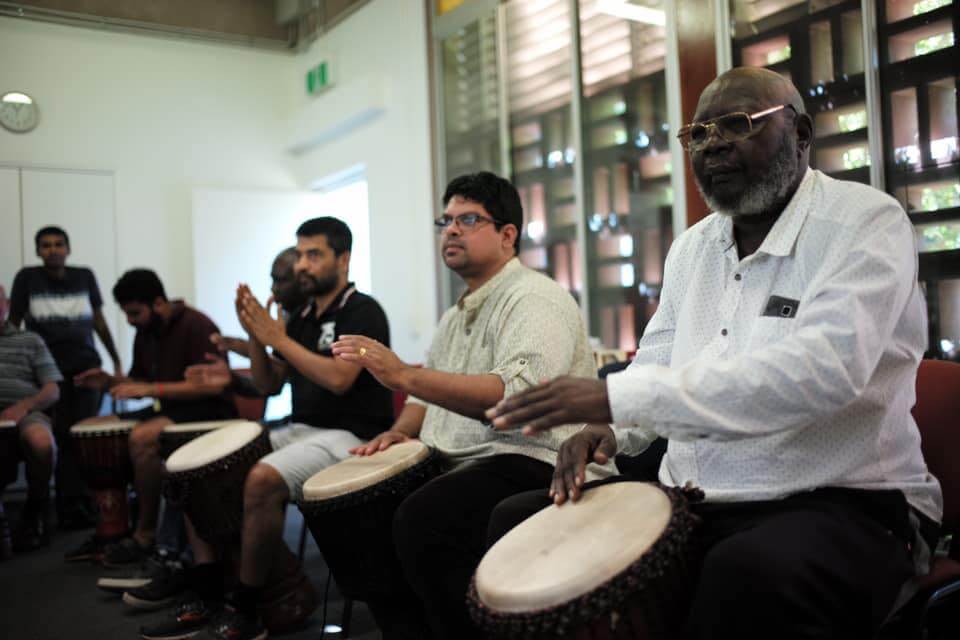 In 2018, Melaleuca established the first Multicultural Men's group in Darwin, following requests from community members, groups and service providers for the need for a peer to peer social space where men from multicultural backgrounds could connect and socialise with each other across cultures. This idea gave birth to the establishment of the Melaleuca Multicultural Men's group.
The Melaleuca Multicultural Men's group, which meets once a month on a Saturday, boasts a membership of over 50 men aged between 18 and 70 years. The group generally meets over breakfast, shares skills, hears from special guests in relation to issues impacting men, discusses personal experiences and finding shared solutions while hearing about other initiatives and increasing their network.
The group also connects via a Facebook page which is by invitation only, once a participant has attended one of the group's gatherings.
For more information about the Melaleuca Multicultural Men's group, and to find out about their next gathering, please contact Melaleuca.
Organisation
Melaleuca Refugee Centre
Location
Darwin
Email
Phone
Website